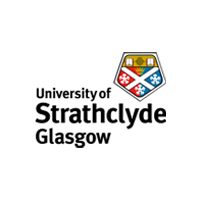 University of Strathclyde
More than 23,000 students from over 100 countries enjoy a student experience at the University of Strathclyde, one of the leading technology universities in the UK.
Located in the heart of the city of Glasgow, you will receive excellent teaching, be part of world-class research and benefit from excellent links with industry. Strathclyde has a strong reputation with employers for producing top quality graduates, making it the perfect place to prepare for your future career. Before you join your chosen degree programme, you can study at the International Study Centre to prepare for your degree with other international students.
Strathclyde Business School's subject departments and specialist units collaborate to provide a varied programme of specialist and cross-disciplinary courses. We have established international centres in Greece, UAE, Oman, Bahrain, Singapore and Malaysia, where we offer degrees such as the Strathclyde MBA.
The University of Strathclyde is ranked 17th in the UK by The Times and The Sunday Times Good University Guide 2022 and 18th in the UK by The Guardian University Guide 2022.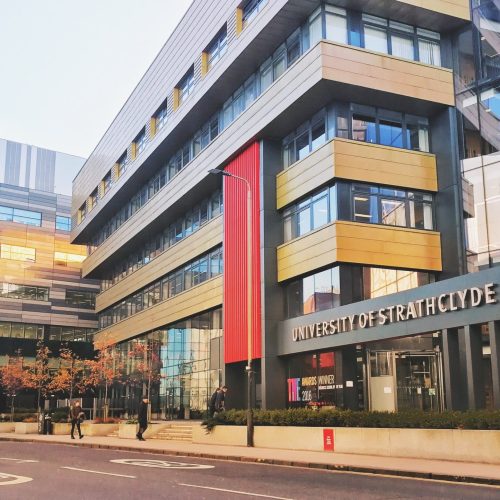 Applicants to the University of Dundee will find that the entry requirements to a course amay vary depending on the faculty and programme type selected. Applicants should therefore check the specific entry requirements page of their chosen course before applying.
All of the course content delivered at the university is in the English language, so international applicants will need to demonstrate a minimum English language proficiency as stated in their course requirements. For those whose first language is not English, an IELTS result demonstrating a minimum score of 6.5 is usually required. Equivalent test scores from other providers may be accepted in some circumstances. Students with no documented test scores are still able to apply but may be given an offer that is conditional on satisfying language requirements.
Finally, international students who need a visa to study in the UK are also required to meet the level of English required by UK Visas and Immigration (UKVI).
Enroll in
The Course of Your Choice.
Choose a subject and we'll find the perfect courses in the best university that match your criteria.
Fill out the form below and we will contact you as soon as possible!
Fill out the form below and we will contact you as soon as possible!