Heriot-Watt University is valued for its pioneering research, informed by the global needs of business and industry. With a rich heritage stretching back to 1821, we are a truly global university bringing together scholars who are leaders in ideas and solutions delivering innovation, educational excellence and ground-breaking research. 

We are specialists in business, engineering, design and the physical, social and life sciences – subjects which make a real impact on the world and society.

With our roots in Scotland, our ambition and reach are truly international.  We are a global university with around 29,000 students, five campuses and over 100 learning partners around the world. We are one of Scotland's most international universities; around a third of Heriot-Watt students in Edinburgh are from outside the UK.

Our campuses are based in some of the world's most inspiring locations in the UK, Dubai and Malaysia. Each offers superb facilities, safe surroundings and an international welcome. We have built connected and integrated learning environments close to the vibrant cities of Edinburgh, Dubai and Kuala Lumpur.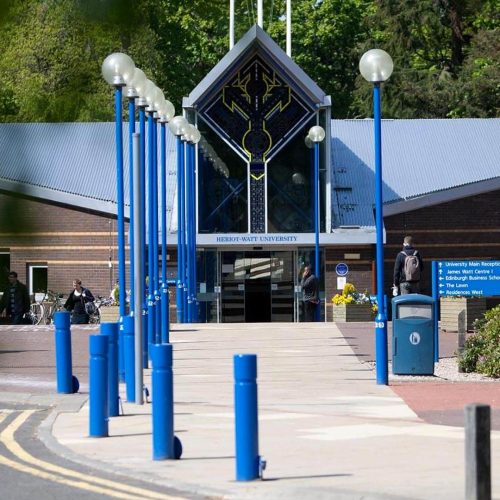 Applicants to the University of Dundee will find that the entry requirements to a course amay vary depending on the faculty and programme type selected. Applicants should therefore check the specific entry requirements page of their chosen course before applying.
All of the course content delivered at the university is in the English language, so international applicants will need to demonstrate a minimum English language proficiency as stated in their course requirements. For those whose first language is not English, an IELTS result demonstrating a minimum score of 6.5 is usually required. Equivalent test scores from other providers may be accepted in some circumstances. Students with no documented test scores are still able to apply but may be given an offer that is conditional on satisfying language requirements.
Finally, international students who need a visa to study in the UK are also required to meet the level of English required by UK Visas and Immigration (UKVI).
Fill out the form below and we will contact you as soon as possible!
Enroll in
The Course of Your Choice.
Choose a subject and we'll find the perfect courses in the best university that match your criteria.
Fill out the form below and we will contact you as soon as possible!